(AKA a whole lotta random!)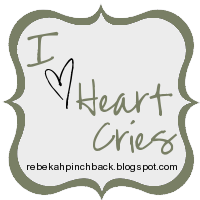 First of all, my friend Rebekah is having a giveaway. I shouldn't send you over there, because that would seriously diminish my own chances of winning. So, whatever you do, do NOT go
HERE
.
Mm'kay ... movin on...
Friday night our church had a worship concert. I am telling you ...
It.
Was
.
SO.
Very.
Good.
On a different note - remember, the random ... don't say I didn't warn ya! - Sophie has learned the art of dressing like a girl. This girl HEARTS dresses. And they are ALL she wants to wear. If I DARE dress her in pants, she rebels by putting a skirt on over them. (Did I mention that the teen years with this one are gonna be a BLAST?!)
Hattie, in contrast, has never been a big fan of the whole dress thing. So, guess what we do not have a lot of. DRESSES!
Yeah ... that would be a problem.
So, I put put out the SOS and my church friends came to the rescue. Now, as one would expect, Sophie was chomping at the bit to get in them. But, in a surprising twist on our story, so was this one ...
Umm ... anyone have any more dresses we could borrow?
Today is a snow day. Otherwise known as "HATTIE STAYS HOME SO THE ENERGY LEVEL IN THE HOUSE GOES UP ABOUT 500% BECAUSE - OH.MY.WORD. - SOPHIE LOVES HAVING HER SISTER HOME!!!!!!!!" Yeah, gotta love it.
Let's see ... what else ... Ummm, yeah. That's all I got right now. Perhaps the fact that I was up at 6AM this morning to do a new workout DVD has something to do with that. And, can I just tell you that Denise Austin is like Jillian Michael's on steroids ... but with a smile. And, strangely enough, the smile makes it just that much worse. Cause it's like she is ENJOYING kickin my tail.
I do need to giver her some serious props though. Homegirl did the ENTIRE workout with us - talking the whole time. She only stopped once in each set (cause, yeah, I did BOTH workouts!!!) to point out safety instructions. She was even sweating at the end. Gotta respect her for that.
Oh, and my H-girl turns 6 on Wednesday. My heart can hardly stand that. Oh, how I love this sweet girl!