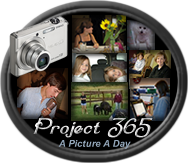 FIVE weeks into the new year! Oh.My.WORD! This is just crazy to me! But, here we are. I remember in late December saying "if January goes as fast as December's gone, we will be getting our new house any day now..." And here we are, scheduled to close on said new house this week!
Y'all ... PRAISE HIS HOLY NAME!
Cause, y'all, this kinda thing could ONLY be HIM! In Bankruptcy Court just over two years ago to this. ONLY HIM!
Can I just get an Amen?!
OK, here is our week....
So, how was YOUR week?!?!?!?!
(thanks for hosting
Sara
!!)