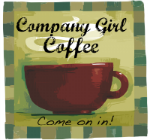 Ok, normally I am a fan of the comments. I like em. They make me feel loved. But today ... today I am just flat out, shamelessly BEGGING for comments!
Cause, today ... today I need help!
I am just gonna come on out and confess y'all here and now.
Organization? It is sooooooooooo not my thang.
Oh, and really, neither is (please don't hate me) housework.
Yep. That's right. I am a Stay At Home Mom (SAHM) and I am not a good housekeeper.
(I am so ashamed)
However, I am trying to get better. I really am. I read something recently that has spurred me on to want to improve even more. She said something like "my husband feels loved when he comes home to a clean house" ... well, I want MY husband to feel loved too!!!!!
Now, realistically, I understand that my house is not gonna look like a magazine spread in this season of life. I have young children and I babysit even younger children, so the house is pretty much a very large toy box right now. But, I KNOW there is something I can do to make the whole thing easier.
Then I discovered
Home Sanctuary and her Small Things game
. And I was hooked. It was totally EASY!
Until this week.
(kidding ... kinda)
This week we have been looking at, tweaking and perfecting our housework schedules. (I did mention that I don't the organization thing, right?) But, I am determined and so I forged on. I did come up with a plan of action that seems do-able, but I am looking for input. (HERE IS WHERE YOUR COMMENTS
(please, for the love of all things great and wonderful, please comment)
COME IN!!!) And, so I ask you....
How do YOU break up your chores? Do you divide by room - Kitchen on Mon., Bedrooms on Tues. ...? Or by task - Dusting on Mon., Vacuuming on Tues. ...? An all out clean it top to bottom on Saturday? Or do you wait til someone is coming over and stuff everything in a closet
like me
?
Right now I have it divided by one room and one load of laundry per day, but that means the vacuum is out every day, along with whatever else is needed for that room... Is that the most efficient way? Is there a BETTER way? What am I missing? Help me out y'all.
OK ... lemme see your comments ... GO!