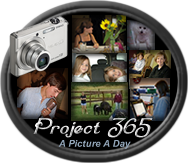 Week 6 ... we were supposed to start the moving process this week, but our closing was delayed. Hopefully NEXT week, you will be bombarded with pictures of the new house!!!!
But here is how THIS week went down ...
Stuck on the couch with a belly ache.
boo.
So proud of my brilliant little pre-schooler!!
I think she is in LOVE!!!
Friday - "Self Portrait" - THIS is Hattie's self portrait. It includes the whole family! Even the cat!
(please forgive the "it's winter, my skin is dry and I have a rash from licking my lips - and beyond" mustache that my Hattie is sportin!!!)
So ... how was YOUR week?!