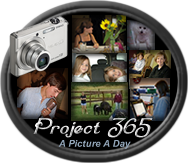 Week 13 ... April ... wow.
Somebody stop the clock. Time is RUSHING past! And, here is how we spent it this week...
Sunday - Ken ... in his beach wear and Flynn Ryder's boots. Yep, he's stylin!
(a male toy does not stand a chance in this house)
Monday - Conversations in the House of B:
Sophie: Mama, is today Hattie's birthday?
Me: Ummmmm, nope, not today.
Sophie: Is today Daddy's birthday?
Me: nooooooooooooo
Sophie: Is today YOUR birthday Mama? Or maybe it's Grandma Jeanie's birthday!
Me: No Baby, today is nobody's birthday.
Sophie: Awwwwww man ... but Mama, I really want birthday cake!
So, I did what ANY good mama would do ...
... I got out the stuff ...
... and we made a birthday cake ...
... for WHO, we do not know. But here in B Manor, we had ourselves some cake!
Tuesday - Photo shoot with this beauty. Seriously? Easiest photo shoot ever!
Wednesday - It will always baffle this AZ girl's mind that trees start out white or pink or yellow, before they turn green in the spring! Amazing!!!
Thursday - She let me do her hair. YAY!
Friday - rainy day ... we jumped in puddles. And now that MAMA has some spiffy rain boots, even I enjoyed it!
Saturday - so many choices ... so little coffee.
And, with all that energy, I was able to start the picture wall. (Well, coffee and the nails that Hubby FINALLY picked up from the store!!!)
Sooooooooo ... how was YOUR week?!