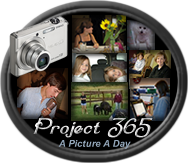 I have not posted in two weeks. I am hangin my head in shame ... what a sad blogger am I.

Our computer has been running soooooo .... ssssllllooooowwww ... Therefor, the task of uploading pictures to this here little blog has been a NIGHTMARE. A nightmare that I have not had the time or energy to face down. Until today.

And, really, I don't have the energy today. But I DO have the time. No church for the B girls today. Mr. B is there, he is running sound today. But I have come down with what I am sure is another sinus infection.

And, seeing as how, right about now, I can only muster the energy to sit on the couch with tissues stuffed up my nose and clutter as far as the eye can see, I figured I have no excuse but to move my fingers along the keyboard and get this thing done.

So, here we go...


March 1 - Snow White or Rapunzel? - Grandma sent the girls new princess dresses for Hattie's birthday. Aunt Kathy gave Hattie a fun hairpiece for her birthday. And, while Hattie is away at school, Sophie likes to dress up!


March 2 - So It's Not Glass - But Barbie doesn't seem to mind the plastic variety slipper.


March 3 - Laundry - that is all.


March 4 - Peek-A-Boo - Ever wonder why you don't see more pics of the man on here? It would be because THIS is what he does anytime I point a camera at him!


March 5 - Almost Spring - The sun decided to show itself to us today. And, the way it brightened up H's room in the afternoon glow gave us a foretaste of spring to come.

I.Can.Not.Wait.


March 6 - MUD! - Bright sun = melting snow.

Melting snow = water.

Water = mud.

Mud = lots of fun for Hattie and her pokey-dot rain boots.


March 7 - Surprise face - Hattie and I decided to take some self portraits. We practiced our emotion faces whilst doing so.

(Her angry face was the best, but Mama did NOT look so good in that one...)


March 8 - Dump & Run - There is a big red bucket. Many stuffed animals live in said bucket. But, the red bucket is MUCH more fun empty. So, stuffed animals, more often than not, get dumped and left.

Poor stuffed animals.


March 9 - Vowels - I didn't even know she knew her vowels. But, it would seem that she surely does! Mama is so proud!


March 10 - Blast From The Past - Sophie found some old baby things and became enthralled with them.

Funny, she never really liked the paci when she WAS a baby!


March 11 - Bubbles - This kid cannot get enough of them!!


March 12 - Home Sick - Hattie stayed home from school with a low grade fever.

And, ya know, she is so sweet and polite to share ...


March 13 - Mama Down - This is a TERRIBLE picture. And the only excuse I have for that is the fact that I had already taken the stuff.

So, how was YOUR week?