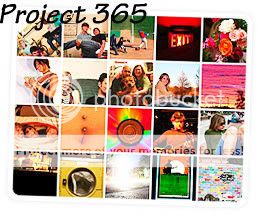 Another week down, another week closer to Christmas.

Am I the only one who is FREAKING OUT over that little fact?

OK, moving on ... here is our week!



Sunday - I had made a comment on Facebook that we, er... I mean the girls, had not gotten one single grape tootsie roll pop and how sad that made me. And then some sweet church friends saved the day by sharing theirs ... THIS is what Halloween is all about!!



Monday - I was cleaning out Sophie's car seat and put her in it to be sure I got the straps back in correctly. She thought that being in her car seat in the kitchen was SO funny! I just love that sweet funny face!



Tuesday - It was a super cold morning as Hubbs was leaving for work. I took this of him scraping the windows. It turned out darker than I wanted but I love the effect of the sun through the water vapor from the muffler.



Wednesday - It was another cold morning and I hadn't planned on taking another picture ... til this happened :)



Thursday - I was trying to take a self portrait of my new short hair and for new profile pics. This is what happens when you let me loose on picnik.com with the editing tools! This was the original.



This is after I played a bit ... I like the bright effect but no one else was too sure about it...



So we went to this effect ... Which one do YOU like?!



Friday - Hubs and I had a date night and went to the movies ... where I (shhhhh, don't tell) broke out the cell phone for a pic of the day.



Saturday ... Yeah, it's another cell phone pic. But, how cute ore those two sweet tushies?!?!?!

Hop on over to Sara's place if you would like to join us!!

And, how was YOUR week?