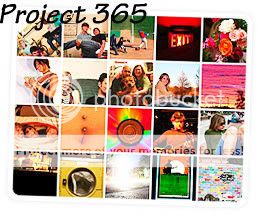 Here we are - it's been a while, but ....

Time for another look into the daily lives of the B family! I really have missed this fun project. I hate that I lost all those weeks of pictures, but, there's nothing I can do about that now, and at least I have the memories. BUT, for this week ... I have MORE than memories:



Monday - Is it weird that I have to color coordinate my straw with whatever receptacle I'm drinkin out of?


Tuesday - We took Hattie to meet her new teachers and see the new classroom all put together. I think she's gonna LOVE it!
Wednesday - Waitin for the bus in her kickin new shoes!
Thursday - Sophie was chasin the cats ... and I just love the effects of this pic. Try to ignore the fact that her t-shirt and PJ bottoms do not match AT ALL!
Friday - Kali likes to sleep (and hide from little girls) her day away atop the kitchen cabinets. One slight problem is that she has to walk her kitty litter laden feet across my counters to get up there! So ....
Saturday - Hubbs and I put together this rather redneck barrier along the tops of the cabinets in the hopes of keepin her down ...
... it sooooooo didn't work.