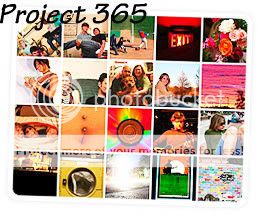 OK, here we are in July - MID July, no less - and I have not posted a Project 365 since JUNE!!!

I am ashamed ...

So, time for some catchin up, wouldn't ya say?



June 29 - My VERY favorite part of summer ... breakin out the ice cream maker. This time it's STRAWBERRY! YUM!
June 30 - Sophie - pretending she has long flowing hair - decided she needed to spend some quality time with the fish. She even has the fish-face thing down.
July 1 - Hattie girl ... gettin her groove on.
July 2 - A rare phenomenon, rarely seen by man nor beast ... Hattie taking a NAP!!!!!
July 3 - CAUGHT YA! Jumpin on the bed ... some people's kids!
July 4 - She loved the water ... till her sister dumped a bucket of it over her head!
July 5 - Self Portrait ... I was testing to see if the new batteries worked ... and sadly, it was the only pic I took that day!
July 6 - Again, workin on the camera, iI look up to see Sophie playin with the remote. It suddenly got REALLY LOUD and she KNEW she was busted!
July 7 - I had filled the sink with soapy water to do some dishes. A breeze blew in through the open window and sent bubbles flying through the kitchen ... it was fun for a good 20 minutes and it has since become a near daily ritual to fill the sink and play with bubbles! My floors have never been cleaner!
July 8 - Tri-athalon training ... on a bike ... NOT my fave part of this whole thing ...
July 9 - Remember the one of them jumping on the bed? Well, this was the day I caught them standing in the window sill and jumping from sill to bed to floor. We promptly rearranged Hattie's room - thus cutting off window sill access... we hope!
July 10 - Hubby brought me home a flower basket for my porch table ... pretty, huh?
July 11 - This is the area of the dish rack that has been reserved for bottles ... please notice that said area is now empty. We are officailly a bottle free zone. And, to be honest, it breaks my heart just a little ...
July 12 - Hubby was driving home and noticed these pretty wild things growing along the side of the road. Being the wonderful man that he is, he stopped and picked a few for his wife.
July 13 ... yeah, she's almost two ...
July 14 - I LOVE watching them play together this way. So sweet - especially when I can go undetected long enough to get a candid shot of my girls!
July 15 - Hubbs is workin on a project ... one that will increase the oh-so-lacking storage in this house ... I cannot WAIT!
July 16 - Just a LITTLE bit proud of herself for sittin on that potty, wouldn't ya say?