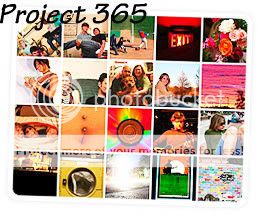 Now, I realize that the rest of the participants of Project 365 are on Week 16. But seein' as how it took a week to find my camera and then another week to find the cord to attach it to the computer, the other camera and the adapter for the cell phone card ...

Well, you get the gist ... We are just gonna skip a couple of those weeks. Which means that MY project 365 will go into 2010, but, there ya go. (And, did anyone else just have a mild panic attack over the fact that I just wrote 2010 in reference to the VERY NEAR FUTURE?!?!?! YIKES! )

Anyhoo, here is a glimpse into this week ... starting on Monday, because, yes, I am THAT mom that forgot to take a single stinkin' picture of her sweet girls in their Easter dresses.

I am ashamed ...


April 13 - Belle joined us for the day. And that calls for a Princess extravaganza! Here they are singing along with our girl Cinderella's Fairy Godmother.
April 14 - Yep, she's eating. Shocking, I know ...
April 15 - My sweet little Princesses have discovered the pleasures of a good wrestling session. Even without the Daddy (who is usually in the thick of it!!), they can get down and dirty with the best of em. Let's just hope that MUD is never involved ... and that they ALWAYS wrestle in long footie PJ's!
April 16 - Bath time. And, I am tellin' ya, the walls get just as wet as they do! Seriously, check out Hattie's splash action! And this is just a small one!
April 17 - Lost and Found. First off, forgive the quality of the pic ... stinkin' camera acting up again!!! And, of all the things we've lost in this move, somehow Sophie managed to find an old binky/paci/soother! She never used these things as a baby, but it took me all day to get this one out of her mouth!
April 18 - Aww, sweet sunshine. Welcome! PLEASE say for a while. Thank you.
And now, if you wanna check out some more pics of the weeks of people you may, or may not, know ... Head over to
Sara's place
. Maybe even play along!!!