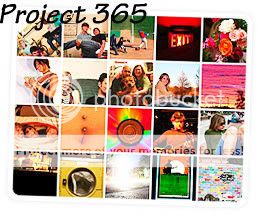 Can you even believe we are 10 weeks into 2009? Time is FLYING!!!! Sometimes I wonder where it all goes. And then I am so happy that I am doing this project, because I can look back and see EXACTLY where it went!



March 1 - Our worship leader, Aron (Miss Belle's Daddy!!!) was officially ordained as a minister! He dedicated is life to God's service, a mighty warrior for our Lord!
But, really, it just confirmed what we have all known all along - Aron is a man of God!
March 2 - This is a picture of my counter ... and to be honest, it has been a while since this section of the counter has been visible. It has been covered with financial papers, house hunting forms, etc... This week a lot of that stuff was finally put to rest! Thank the SWEET, SWEET Lord!!!
March 3 - (CHEATER SHOT!!!! This was actually taken March 4.) Here is our little fashion diva workin' the scarf! Isn't she just so stinkin' cute?
March 4 - Sweet Hattie was FINALLY well enough to celebrate her birthday with the family. And my little sweetheart picked a Lightening McQueen cake!
Yeah, that one is ALL girl... NOT!!
March 5 - The day after the party and the balloons are STILL a blast to play with!
March 6 - Fun spring day ... OK, this is actually from the blooper roll of the spring day pics ... if you look closely you can see that SOMEONE'S "coin slot" is sowing!
March 7 - Here Hattie is imitating her mama ... I took a picture of her taking a picture of me!
March 8 - This morning in church we had a little skit. We were trying to get people into the spirit ... of giving. We are in need of a new HVAC unit in our building and we were taking a special offering to help cover the extra cost.
Our friends the Spartan Cheerleaders came by to cheer us on!!!!!
And they were stinkin' HILARIOUS!
So, that was our week - stop by
Sara's place
for a glimpse into even more day by day recaps of other people's weeks!!!!
By the way, how was YOUR week?