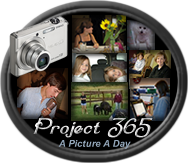 OK, I am just gonna save you the agony of havin to sit through over a month's worth of pictures (but, yes, I took them!!) and start with this last week. If you really want your eyeballs to bleed, the pics will be up on Facebook.

OK, here we go....

Sunday: This sweet face was my wake-up call. Gotta love an alarm clock like that!**


Monday: Hattie's first day of official Kindergarten. She was sooooo excited!


Tuesday: No babies today. And, with Hattie at school, it was just Sophie and me. So, we had ourselves a little date. Library, shopping and lunch! What a blast!**


Still Tuesday, but I LOVE this picture!!!**

**(Sunday and Tuesday's pics brought to you by my trusty cell phone!)


Wednesday: This is the kind of mommy I am. She hates writing ALMOST as much as I hate her hitting habit recently.
(So much change, so fast, with school seems to be a bit overwhelming for this sweet girl. This was only one of a FEW such notes she had to write this week. Poor thing.)


Thursday: Our Bible Study group had a celebration because one of our sweet girls finished her last round of weekly chemo this last week. And, we LOVE our Kim!!!


Friday: Slumber Party! Here they are dancing to one of the songs in the movie Despicable Me! They had a BALL!


Saturday: This sweet little girl's mommy and daddy are gettin married! And, I get the sweet job of photographing their big day. This was the day of the wedding shower, so we took a little practice run.

They are gonna be SO.MUCH.FUN. to photograph!

Thank you sweet Sara for hosting us ... LOVING this fun project!

So, how was YOUR week?