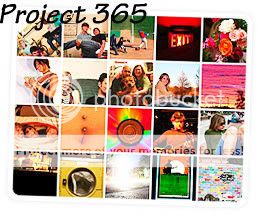 WOW, I have REALLY been slackin lately! But I am gonna start gettin better ... and just to show you that I haven't forgotten all of my bloggy friends, HERE are some pictures that I took - just for YOU!!!
June 14 - My little Diva girl, strikin a fierce pose! See that hair? Remember it ...
June 15 - My piano ... I LOVE it!
June 16 - And THIS is why you needed to remember the hair - my girl is sportin a new do! A new do that she sat still in a chair for! Small miracles peeps, it's all about the SMALL miracles!
June 17 - Sophie likes her O's - whether they are cheerio's or pretzels, she just likes O's!
June 18 - New curtains for Hattie's window. Why, you ask? You'll have to go one post back to find out ... I cannot bear to re-tell the story!
June 19 - Sophie made this little guy at VBS - is she not an AMAZING artist?!
June 20 - Hubbs bought me some new shoes for my Triathalon training. They are cute AND comfy! Thanks Honey!!
June 21 - Father's Day ... Hubbs likes his coffee - a LOT! - so one of his gifts was some nice containers to store the coffee, creamer and sugar in. Now he doesn't have to get down on the floor to get the stuff out of the cabinets beneath the counter!
June 22 - Sophie panicked when she got this jump rope draped over (no, not around, just over) her neck - after the blind cord incident, who can blame her? - so this is a picture of the jump rope on it's way out of our home!
Safety first!
June 23 - Hattie LOVES to read - and when Sophie is napping she can read in peace on the couch with no one around to take it away!
June 24 - They love 'em some Elmo!!
June 25 - Sophie got upset because I had done Hattie's hair and not hers - I could not put pretties in her hair to her satisfaction and she was NOT a happy camper. We tried a tiara, some clips and a few hats ... she was just not happy. UNTIL we wrapped a bandana around her head and called her pirate.
THAT made her happy!
June 26 - Hattie's favorite guy (and mine) - her daddy - took her on a date. She put on a pretty dress, got a mani/pedi and we did her hair for the occasion. She had a BLAST!