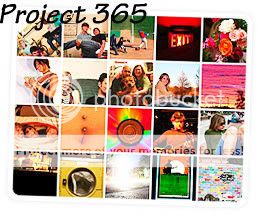 Ummm, I do not want to alarm anyone, but ... it's Memorial Day Weekend.

MEMORIAL DAY WEEKEND!!!!!!!!!!

Do you realize what this means? SUMMER is upon us! How did that happen so fast? Yikes, I MUST be getting old, 'cause all I can think about is the fact that time is FLYIN by me! **sigh**

Anyhoo ... here is our week:



May 17 - This is Sophie's latest vice. She likes to turn the oven light on and off and on and off and ... well, you get the idea. And as many times as she gets in trouble for this, she just goes right back and does it again. Now, so far it is just the light, but we are not takin any chances. Since this photo was taken, the knobs have all been removed.

Yeah, this one is gonna give us a run for our money...


May 18 - Three little girls wanted three different kids of sandwiches for lunch. Hattie - PBJ; Belle - toast with just jelly; Sophie - cheese (and yes, she ASKED for cheese!!!) The sad thing is, I let em get away with it and MADE them 3 different kinds of sandwiches.
May 18 - I usually workout before anyone else is up, but I was runnin late. Hattie, at first, just watched (and laughed at) me Shredding. Then, she flew across the room and jumped on my back mid plank thrust - OUCH!!!! - I was out for the rest of the workout, so look who took over for me.
FYI: until she saw the camera she was doing these double crunches in PERFECT form!
May 19 - It's getting harder and harder to wake this one up for school ... but how sweet is her sleepy little face?!
May 20 - Our oldest son Steven came into town for the spring hunt. These 3 faces look SO MUCH alike it is SCARY!!!!
And, of course, every little girl wants to be just like her daddy and big "budder"!!!
Gotta love a one year old girl in combat boots!!!
May 20 - My sweet friend Sue came over to work her magic on MY hair ... so, of course every little girl wants to be like her mommy! Sophie got hers trimmed up to!
May 21 - While the fellas go up hunting, the ladies usually get together as well. We had big plans but due to technical difficulties, we ended up at our house for a chick flick night!!!!!
And I am SOOOOOOO OK with that!!!
I hope you enjoyed the look at our week. And thank you,
Sara
, for hosting this fun activity! (Hop on over to
Sara's place
to see more!)
How was YOUR week?