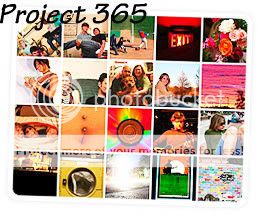 Here we are mid march - week 11 ... I cannot believe it! I know every week I say I can't believe how fast this year is going by. Hmmm, starting to sound like my Grandma ... and, while that may make me old, if it makes me like my Grandma, that aint bad!!!

Here we go with another week in the Project 365 fun ...


March 9 - This is my laid up foot. I have a bonespur that occasionally gets a little tender. Monday it flared up BIG TIME and I could hardly walk. So the doc gave it a shot of cortisone (with a needle longer than the stinkin foot!!!) and told me to lay low for a while.

He apparently missed the memo on my chart that said I have children!

March 10 - I am doing a similar project on my Facebook page with a group started by one of my friends from High school. She actually gives assignments! This week we were to take some pics form the perspective of a child. This is Sophie's view of the rain out our back window. She was FASCINATED by it!
March 11 - This is the same window at sunrise the next day. The clouds were just breaking up and the sun just starting to poke through. We haven't seen the sun much this winter, so it was a welcome sight!!!
March 12 - One of Sophie AND Hattie's favorite things to do is to watch the fish. I got down on the floor with Sophie to take this one... And I PROMISE you, the tank is NOT as filthy as it looks in this shot!
March 13 - Picture day at Hattie's school. And, as Exhibit A in the evidence that she is learning to embrace all things girlie, she even let me put pretties in her hair!!!!

Makes my heart smile!!!!!
March 14 - This would be Exhibit B ... you cannot tell in this shot, but she is not only sporting a headband (which she asked to wear and KEPT IN!) but she is also dressed in her princess dress AND watching a Princess Sing Along video! Notice the killer eyelashes

On a side note: She also wore this lovely ensemble to COSTCO later that day!
March 15 - this is a cheater shot. Not only did I not take this picture, but it is over a year old.
So, why am I posting it here?
Well, the hands belong to my mommy and my sweet niece Trinity. They had come to see me for my birthday and this was sent to me via text/pic message from the plane before they took off for home. TODAY is sweet Trinity's birthday. I miss that kid so stinkin much!!!!!

Happy Birthday Angel Face!!!!!

I (pointing to my eye)

Love (crossing my arms over my chest)

You! You! You! You! You! You!

NO!!!! I love YOU the most!!!!!!

XOXOXOXOXOXOXOXOXOXOXOXOXOX
(So, check out
Sara's blog
for more pics in this fun little project! And have a great week!!!!)