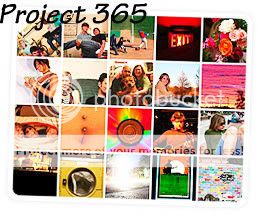 Well, here we are again. Another glimpse into the crazy happenings here at B Manor. I almost said "exciting happenings", which would have surely led all three of you reading this to get the wrong impression. But, though we may not be exciting to the rest of the world, to this mommy we are more than enough! And "crazy", we are fo sho!!!



Jan. 19 - her is Sweet Miss Sophie bustin' a move with her man Elmo (or, as she likes to call him "ma-mo"). And for all of you not in the know, homegirl can bust a SERIOUS move!!!
Jan. 20 - Oh. My. GOSH. Will this snow EVER melt away? Not with temps that don't even break freezing it won't! Welcome to the frozen North!

Jan. 21 - I am following along with
my PBFF Beth Moore
and memorizing some Scripture this year. We are doing two verses a month. However, I picked for my first verse the entire 150th chapter of Psalms. Yeah, still working on that one. But here is Verse 6 - the last verse! I ma gettin' er done!
Jan 22 - This is the book for my devo, "Jesus, 90 days with the One and Only" ... this day ROCKED my world! I love you Beth Moore! And if you happen to read my little blog (HAH!) and see this and wanted to comment, I am sure I would welcome that gladly!
Jan. 23 - A date with the man of my dreams AND a cherry limeaid! Pure Heaven my friends, PURE Heaven! Oh, sweet Sonic, welcome to MI!!! We sat in the street for over 20 minutes just waiting to get in the parking lot, the line was so long ... Oh, SO worth it!!
Jan. 24 - (two pics for this day) We took the girls outside to play in the snow. Sophie was not so much a fan. Now, judging from this pic you would thing the snow was not too deep, but you would be wrong. It has just been so cold that Sophie could not break through to even sink!
Hattie, however, was breaking it off in chunks and having a ball. This girl stayed out so long that her sleeves were literally frozen solid when she came in. Yes, a warm bath was soooo in order!
Jan. 25 - today I will be doing the mad dash to catch up with my Max Lucado study for Home Group tonite! So, whatever you do, do NOT tell
SuperModel
that I am still working on this!
So, how was YOUR week?